Thank you for your interest in writing for our Community blog!
Our primary audience is made up of K-12+ educators, in the US and around the world. Our blog aims to elevate the voices of practicing educators, administrators, consultants, and others who regularly have direct contact with students and teachers and are working to grow and develop the knowledge base of our amazing profession.
Guidelines:
Blog posts are typically 300-1500 words.
Contain at least 2 links to other relevant sources, providing our readers with additional reading or voices to be aware of (think of links as introducing readers to the people and writing that you draw on).
Include at least 1 image. You must have permission to include the image, these can include images that you have created, that you have retained permissions for (please send with your post), or fair use images that require no permission but sometimes request you give photo credit. The National Blogging Collaborative can help you locate these.
Posts cannot explicitly sell or market products or services. Recommendations or reflections on books, apps, and ideas that you have used and love may be considered. However, any post that appears to have the purpose of sales will likely not be considered. The only exceptions are The Educator Collaborative events and services, these may, at times, be contained in our posts.
Suggestions for successful submissions:
We are looking for well written, engaging posts full of fresh ideas or inspired reflections.
Work with a National Blogging Collaborative coach! (It's free and they are awesome!)
Aim to be inspirational and practical. Our readers love to feel uplifted and/or challenged.  They also love to have immediately transferable ideas.
Concise posts help readers.  While the word count is is fairly broad, do consider posts that are information packed and also easy for readers to access.
Be "loud" with other voices (we love that term from Katie Wood Ray). When you include student, colleague, and/or sources within your post, readers are able to feel a part of a larger conversation.
More than anything else, write a post full of your heart.  Share your voice!
Agreements and Copyright Acknowledgement:
By submitting a post for review, through any means, you agree to the following statements:
I give permission to The Educator Collaborative to publish this work on the organization's "Community" blog and share via their social media network, including twitter and other company managed outreach, without renumeration.
I understand that submitting a post for review does not necessarily mean it will be posted. I also understand that I may or may not receive a response and that The Educator Collaborative, LLC, reserves the write to accept or deny a post for any reason and without explanation.
Once accepted and posted, if at any time I wish for the post to be removed, I will contact The Educator Collaborative at contact@theeducatorcollaborative.com.
The Educator Collaborative may also decide to remove the post at anytime without notice.
I acknowledge that the submitted work is original, owned by me, and meets U.S. copyright law, I am granting The Educator Collaborative, LLC, world-wide rights to publish this work online. I shall indemnify, defend and hold the The Educator Collaborative, LLC, and its agents harmless from and against any and all claims, liabilities, damages, losses, costs and expenses, including, without limitation, reasonable attorneys' fees and expenses and court costs, suffered or incurred by the The Educator Collaborative, LLC, and its agents as a result of any act or omission in regards to this submission.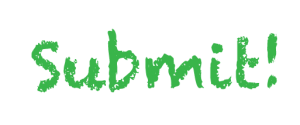 You will be taken to our main site to submit your post for review or express interest in writing for us.
or
You'll LOVE working with them!
FAQ