By Dana M. Stachowiak, Ph.D. (@DrStachowiak)
The Educator Collaborative was delighted to be invited to share posts for the International Literacy Association's Leaders for Literacy Day. We'll be posting all day long! And follow #AgeOfLiteracy to read updates from others throughout the day!
In this post, The Educator Collaborative Network Member Dana Stachowiak shares about the importance of working instruction based in social justice into literacy education.
Right now, we most often hear words such as, "diversity," "multicultural literacy," and "culturally responsive teaching" attached to best practices for teaching literacy. While these concepts are important and absolutely belong in the conversation, they are not enough for our students, most particularly our "minoritized" (1)  students. In addition (not in place of), what our students need is literacy leadership and instruction that is based in social justice. Responsible literacy leadership demands this.
Social justice is both a process and a goal (2) that requires transformative action, and as such, a literacy leader with this mindset must embody best practices. This means they should not just raise awareness of diversity, but must understand the impact that social norms have on our divers students. They should not just advocate for multicultural classroom libraries, but must acknowledge the importance of multicultural literacy in students' social and academic success. A social justice literacy leader should not just teach about culturally responsive pedagogy, but must actively use students' experiences as teaching tools. And most perhaps importantly related to social justice, this kinds of literacy leader must put equity and sustainability at the core of their leadership.
A focus on equity in social justice literacy leadership ensures inclusion and student achievement because it prioritizes fairness, which is about making sure that all students get access to the same opportunities for learning, regardless of where they are. It's important to note here that equity is not the same as equality. When we aim for equality, we prioritize sameness, and because not all students are on the same page, not all students will have access to the same opportunities for learning (3). 
Diversity, multiculturalism, and culture inform equity work in social justice literacy leadership, and together, these inform sustainable literacy practices. A focus on sustainability in literacy leadership ensures action and transformation that is long-lasting by "build[ing] an educational environment…that promotes cross-fertilization of good ideas and successful practices in communities of shared learning and development" (4). Sustainability not only creates ongoing and growing best practices, it also creates lifelong leaders, teachers, and learners.
Literacy leaders must exercise certain dispositions in order to lead with equity and sustainability. One disposition calls social justice literacy leaders to build their critical consciousness. This means that they must be self-aware of their own character, worldview, and values, as related to diversity and social justice. Social justice literacy leaders must also cultivate critical thinking skills around inequity, issues of power, and lack of access in education. Within this, they must also address these swiftly and compassionately, and in ways that develop inclusive classrooms. Finally, social justice literacy leaders must cultivate critical communities (5), spaces where others can also build their critical consciousness, critical thinking, and social justice activism.
Our students need and deserve literacy that is grounded in social justice, and our teachers need and deserve literacy leaders with this mindset to do this work. I encourage you to think about the above dispositions and add to my list. What will it take for you to become a social justice literacy leader?
Notes:
Here,

minoritized

is used in place of

minorit

y "in order to capture the active dynamics that create the lower status in society," (Sensoy & DiAngelo, 2012, p. 5).

For a deeper definition of social justice, see

Adams, M., Bell, and Griffin (2007).

Teaching for diversity and social justice

(2

nd

ed). Routlege.

For a more detailed explaination of the difference between equity and equality, see Stachowiak, D.M. (2015). Re-imagining diversity in higher education: From raising awareness to building critical consciousness among faculty.

Thought & Action

, 117-128.

Hargreaves, A. & Fink, D. (2003).

The seven principles of sustainable leadership

. Retrieved from http://www2.bc.edu/~hargrean/docs/seven_principles.pdf

See, Bettez, S.C. (2011). Critical community building: Beyond belonging.

Educational Stuides

, 3-19.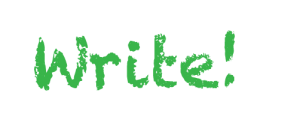 Would you like to write for the Community Blog?  We'd love to have you!
Visit Write for Us to learn how!