post by The Educator Collaborator Book Ambassador JoEllen McCarthy
In my role as an Educator Collaborative Book Ambassador I have the pleasure of reading, reviewing, and celebrating books all year long.   As such, I am always in search of new titles, perspectives, and stories with universal themes that touch the hearts and minds of readers.   Every child needs to find their heart in a book.  I believe such "heartprint" books can and do make a difference.  There isn't one educator reading this that wouldn't agree.
However, what's hard to agree on is choosing and selecting those books that help us start the new year and lay the foundation for essential getting-to-know-you conversations. This requires a thoughtful selection process and intentional, purposeful planning (as with everything we do). Luckily, we can always turn to reading advisors, librarians, and mentors  to find new heartprint books as co-teachers and—looking through the lenses of reading, writing, and life—we can use books to spark conversations, to nourish and empower our learning communities with the life lessons we find there.
The best part of my job is getting to work collaboratively with such educators and students to find and share those books that can be these co-teachers.  I am happy to share and would gladly talk about books all day, every day.  But since I understand that no one book is the perfect match for every child, and not every teacher is a like-minded bookaholic,  I thought I'd share just a few titles and insights into the kid lit creators that have influenced this work.  I hope you will find the texts helpful, but I know the most effective professional development experiences include time for reflective practice, so I encourage you to think beyond book lists to the various ways sharing texts can lift the quality of our reading and writing, change our conversations, and leave us feeling inspired. Here's a few books that can invite powerful conversation for the start of the new year!
Teach Us Your Name – Huda Essa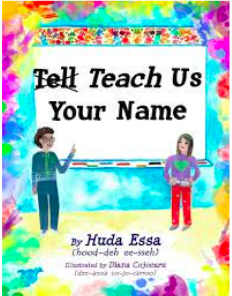 "This book lends itself to countless invaluable discussions about cultural norms, languages, unconscious bias, and much more. Most of all, Teach Us Your Name is focused on showing respect for ourselves and all others." Amazon 
Click here to access the author  read aloud and or here to access Huda Essa's powerful Ted Talk on the subject and importance of names.   
Find books that celebrate names and opportunities to share our unique and wonderful stories. 
My First Day Written by Phùng Nguyên Quang and illustrated by Huynh Kim Liên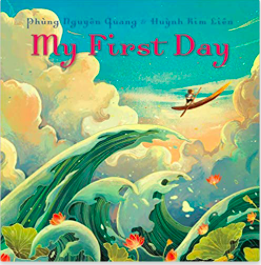 "Collapse the spaces between the same and different." Christopher Meyers 
Click here to share Marley Dias' book talk and inspire more conversations and writing opportunities about firsts and all the feels associated with the firsts of various kinds. 
Find books that celebrate learning about ourselves, others, and our world. 
The Day You Begin – Written by Jackie Woodson and illustrated by Rafael Lòpez  
​​"A must-have book about the power of one's voice and the friendships that emerge when you are yourself."- Kirkus Reviews 
Click here to access Netflix Bookmarks video of Jackie Woodson reading The Day You Begin. 
Find books that explore new beginnings and experiences. 
My Beautiful Voice– Written by Joseph Coelho and illustrated by Allison Colpoys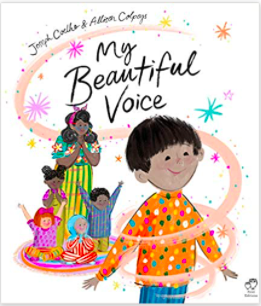 "A moving, lyrical picture book about a shy child unlocking the power of their own voice through poetry, with the helping hand of an extra special teacher, written by poet and playwright Joseph Coelho." – Good Reads 
Find books that celebrate the power of words, poems, and provide kids a vision for what's possible in using their words/art to make a difference.  
Isabel and her Colores Go to School – Written by Alexandra Allesandri and illustrated by Courtney Dawson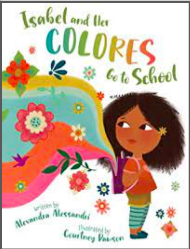 "English, with its blustery blues and whites, just feels wrong to Isabel. She prefers the warm oranges and pinks of Spanish. As she prepares for class at a new school, she knows she's going to have to learn–and she would rather not! Her first day is uncomfortable, until she discovers there's more than one way to communicate with friends. This is a universal story about feeling new and making new friends." -Sleeping Bear Press
Find  books that celebrate language and ways to communicate both with words and beyond. 
Becoming Vanessa- Written and illustrated by Vanessa Brantley-Newton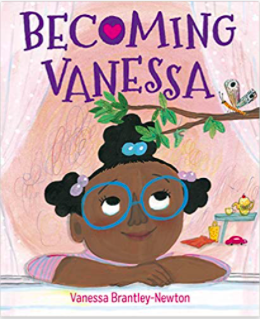 "A joyful affirmation of school and family settings."- Kirkus Reviews 
Find  books that explore and celebrate that which makes them unique and special.  
Luna Loves Library Day – Written by Joseph Coelho and illustrated by Fiona Lumbers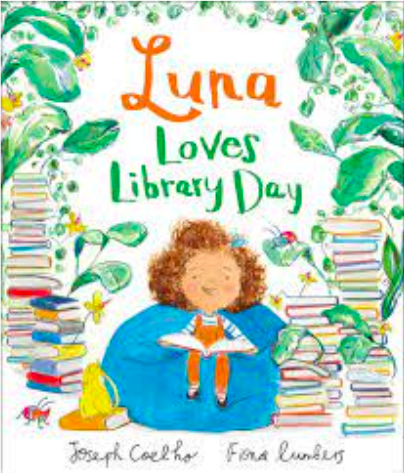 "This simple story of often familiar circumstances has many pluses—seemingly amicable separated parents who love their daughter, the story within a story, a plug for libraries (there's even a self-checkout) and reading—all of which generate an upbeat feeling." – Kirkus Reviews 
Click here to access a read aloud from both of its creators. 
Find  books that encourage conversations about reading identity and family structures. 
Way Past Worried – Written by Hallee Adelman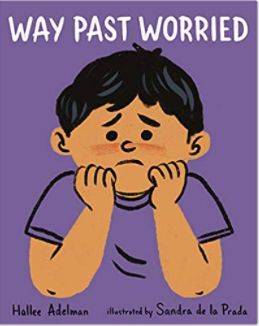 "This true-to-life depiction of social anxiety is simply but effectively rendered. While both Nelly and Brock try taking deep breaths to calm their anxieties without success, it is the act of sharing their worries in a safe space with someone who understands that ultimately brings relief." – Kirkus Reviews
Find books that invite students to name and notice all the feels.  
What I Am – Written and illustrated  by Divya Srinivasan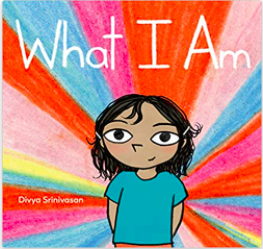 "The book is a gorgeously human answer to this dehumanizing question. The spare, efficient text, a series of declarations, and the inked illustrations are a beautiful tribute to multiple identities and a celebration of the contradictory personality traits that make us all who we are." – Kirkus Reviews 
Find books that are powerful and affirming texts about identities. like: I am Every Good Thing, All that I Am, and What Will You Be? (just to name a few…) 
Charlotte and the Quiet Place – Written by Deborah Sosin and illustrated by Sara Woolley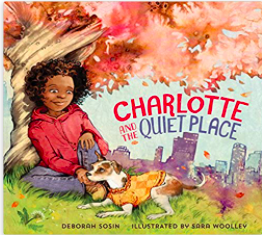 Charlotte and the Quiet Place is a book that can help lead conversations about individual learning preferences as well as identifying the spaces and places that are our best learning environments. ​​
Consider sharing books that look at various aspects of community and invite conversations that echo what they value and what brings them joy from their own communities. 
When we choose well, heartprint books leave lasting impressions and nurture and strengthen our sense of commUNITY.  As mentor and literacy expert Shelley Harwayne taught me long ago, surround children with the finest literature and handle those children and that literature with care. So as you consider just the right books, for the just the right moments, and just the right kids, share your favorites with us in the comments below. Happy reading! 
With book love,
JoEllen