post by Elsa Galindo, 2018-19 Associate of The Educator Collaborative
Every Child Can Write
"We can't begin writing workshop at the beginning of Kindergarten.  These students can't write yet." I have heard this so many times, and it makes me cringe.  I know what they mean when they say that the students are "not writing." But as teachers of young writers, we must remember that there are several stages of writing.  In order to help children become writers, they must believe that they are all writers.  
The Developmental Stages of Writing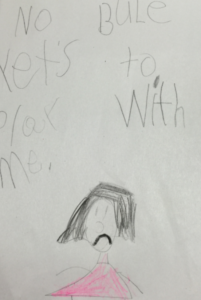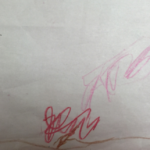 Pre-Literate- Drawing/Scribbling

Early Emergent- Letter-like forms

Emergent- Random letters or letter strings

Transitional- Writing via invented spelling 

Fluent- Conventional spelling
In order to set the stage for a successful writing workshop for our youngest learners, we need to begin writing workshop from Day One on Week One. Establishing the structure of the writing workshop is fundamental.  There is a meeting area at the carpet, there is a place for our writing tools/materials, we have places where we write (writing spots), and we will write every day.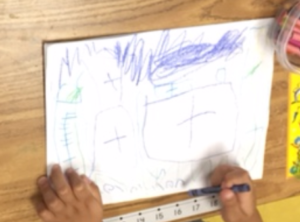 No matter what happens, students will write every day!  If you have a short day because of parent conferences, half-day trainings, special occasions,  whatever it may be–writing happens every day. The only way students will become writers is by writing every day.  We need to see ourselves not simply as teachers, but as writing coaches. Just as coaches get their players ready every day by practicing their skills, we must ensure our kindergarten students write every day.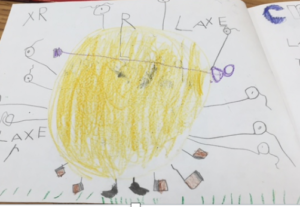 How do we make sure that all of our young students opportunities to become writers?  We as writing coaches build up the writer. We don't judge their writing; we celebrate their strengths and consider what they need to learn next.  Every child can write. Whatever they can do as writers, we can begin to nurture. They are seedlings that have been planted, and we must give them sun, water, and love.