By JoEllen McCarthy, The Educator Collaborative Book Ambassador
"Reading aloud is a way of life, a way of loving, and of course, the best way of teaching literacy." – Mem Fox
Reading matters. Minutes and moments matter. When we spend time reading aloud, we are making the most of every moment together. Read alouds allow us to spread book love, share our  thinking, grow ideas and find joy. This is why I believe that every day we must find the time  to read aloud. As literacy leaders, it is the job of every teacher to nurture a love of reading, writing and learning. Every teacher. Every child. Every day.  Some days happen to have more than the usual excitement around books and reading.  
For example, (pinch me when I say…), our newest EdCollab team member, and reading warrior, Pernille Ripp's Global Read Aloud is a time of year where schools around the world celebrate reading and connecting with others.  Most recently, we had World Read Aloud Day in February,, March brings Dr. Seuss' birthday and Read Across America.  April is also National Poetry Month- where we spread a little extra poetry love.  This month, in addition to celebrating Literacy for Leaders Day, we celebrate National Libraries and our rockstar librarians. We also celebrate Dia: El Dia de Los Ninos and El Dia de Los Libros: Children's Day/Book Day celebrating children, families and reading.  The days may change, but one thing remains the same.  Reading celebrations matter.
No matter what day it is we must find the time to celebrate.  Regie Routman has taught me that celebrations are not add-ons, they are necessities.  
Over the course of the year, passionate educators and lead readers, I have the privilege of working with, encourage read aloud celebrations sharing books, authors, mystery readers, class visits, book swaps, book fairs, Skype visits with #KidLitRockStars,  Family Read-In nights, and more books!!!!!
Merrick's Kerin Smolin's first grade and Ilene Robinson' s second grade readers were visited by Jen Meschkow's 5th graders.
Families in Don Gately's MS in Jericho get to participate in Family Book Clubs and Literacy Lunches:
Students in Stephanie Suter and Danielle Maisano's class in Southold, celebrate reading and writing Skyping with authors like Marissa Moss: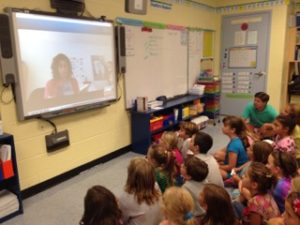 Read-In Days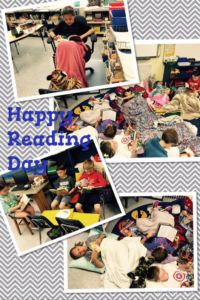 And are lucky to have lead learner and lead reader, Ellen O'Neill pop in for an occasional read aloud. Even their Superintendent, David Gamberg makes time for read alouds:
Colleen Conway's students in Wantagh, Skype regularly with kid lit rockstars like Josh Funk, Kelly Light, Tara Lazar, Sergio Ruzzier and Corey Rosen Schwartz and also read aloud for book exchange ideas too.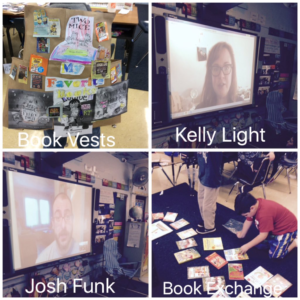 "Every minute read is a reason to celebrate." Pam Allyn. Pam Allyn founded Lit World in 2007 to "Empower young people to author lives of independence, hope and joy." Pam is also the founder of World Read Aloud Day, a day  dedicated to the power of words. It is a day to reflect and take action regarding the right to literacy for all people. Together with Scholastic, communities of readers around the world are invited to participate and celebrate the joy and strengths that come from reading.  
Reading aloud supports: Belonging, Curiosity, Friendship, Kindness, Confidence, Courage, and Hope. Pam Allyn and Ernest Morell call these the 7 Strengths that "open a world of possible" and help readers thrive in school, work and in life.  Find out more in their new professional book, Every Child a Super Reader.
Here are a few favorite read alouds that speak to these strengths.  Happy reading!
Belonging  "Identifying as a valued, represented member of a larger community."
Love is what makes a family. Not every family looks alike, but every family is unique and special.  Families come in all shapes and sizes.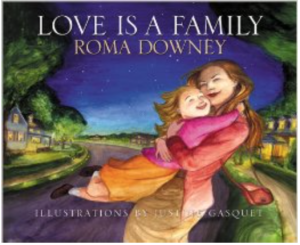 Curiosity "Fostering a willingness to explore new territory and test new theories."
Foster collaborative conversations, engage children's curiosity and reminder to ask children to live curious lives, ask questions and wonder about the world around them.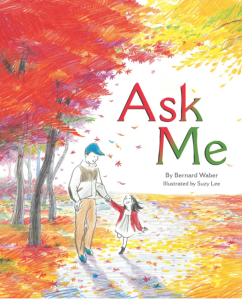 Friendship "Having close, trusting relationships and personal connections to others- learning to interact in positive, productive ways."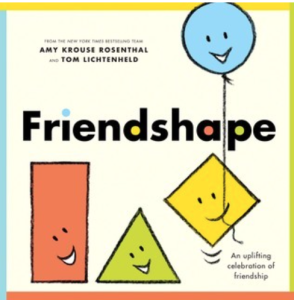 Celebrate the gift of friendship.  Explore a playful look at what friendship means through personified shapes and wordplay.
Kindness "Being compassionate towards others, expressing tenderness that has an impact, near and far."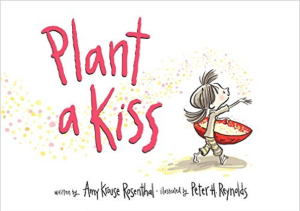 Another favorite from Amy Krouse Rosenthal. Together with Peter Reynold's glittery illustrations, this simple book of rhyme and metaphor for kindness, generosity and giving is a gift for all ages. Let kindness spread like glitter. 🙂  
Confidence "Thinking independently and expressing ideas with assurance."
This book sends a message about diversity, acceptance and confidence to celebrate the unique YOU!
Courage "Having the strength to do something difficult that you know is right, even though it may be difficult."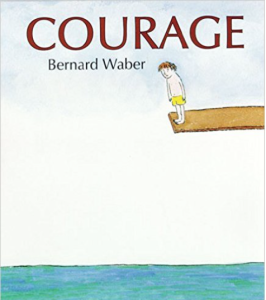 Love this simple list book with examples of bravery and courage. Bernard Waber explores many kinds of courage and allows the reader to reflect, celebrate the many forms that courage can take.
Hope "Thinking optimistically and believing that today's efforts will produce good things in the future or yourself and the world."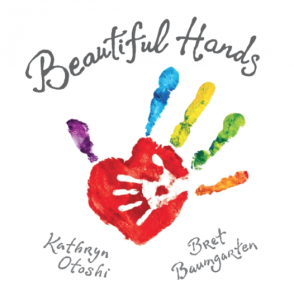 What will your hands do today?  With that question in mind, Bret Baumgarten and Kathryn Otoshi gift readers with a book that "empowers creativity, compassion, love and connections." This book illustrates the power of teaching hearts and minds.
Books connect us. There may be some days that stand out more than others, but…. any day of the year, we can all do our part to read aloud and change the world.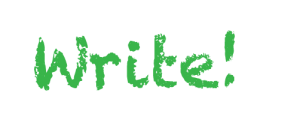 Would you like to write for the Community Blog?  We'd love to have you!
Visit Write for Us to learn how!