Working in education can be a difficult job. Wouldn't it be great to have opportunities to share with other staff members in ways that are positive and build community? Hosting a staff book club is one way to build community and strengthen relationships.
This year our teachers started participating in voluntary book clubs. We were fortunate to have a visit from Donalyn Miller scheduled, and we wanted to be ready for her visit. We started with Reading in the Wild. Teachers read chapters during the week, and they eagerly discussed their thoughts in the teacher's lounge during lunch. This experience of sharing thoughts, analyzing our instructional practices, and working together to improve instruction allowed us to grow as a team.
Book club members enjoyed the club discussions. They wanted to keep the book clubs going. We couldn't find enough copies of other professional books, so we moved our book clubs to children's books. By choosing titles from different genres we are able to expose teachers to new literature. Students have noticed that different teachers are reading the same book. They see our example of developing and sharing our reading lives with others.
Starting a staff book club is not difficult. Below you will find 10 basic steps for establishing a book club.
Support staff choice– In order for book clubs to have a positive impact on staff relationships and school climate, staff choice must be supported. Allowing staff members to choose their levels of participation in book clubs is vital. Be supportive of the staff members who choose to participate in book clubs, and support staff who choose not to participate. Book clubs aren't for everyone. It's OK.
Gain support from administration– Talk with your administrator or supervisor about starting the book club. Having the support of the administrator gives the book club legitimacy. We made it very clear to staff members that participation in book clubs is voluntary. It didn't hurt that my administrator agreed to allow book club participants a free jeans day on book club meeting days.
Choose a book– The book doesn't have to appeal to everyone, but pick one that will appeal to many of the club members. Choose a title and go for it.
Find copies– Gain access to as many copies of the book as possible. Make it as easy as possible for book club members to locate and borrow the title. My local library has book discussion kits available to check out. I check out the discussion kit, and staff members borrow the books from me. This allows all staff members who are interested to participate in the book club. Contact your local public library to see if they have book club kits available.
Make a schedule– Choose the time and dates for your book club. Think outside the box, and schedule times that will be available for book club members. Here are a few questions to consider.

Will book clubs meet before school, after school, during lunch, during plan times, or will your club meet online?
Will the club talk about the book during one session or over several meetings?
What is a reasonable reading schedule for busy educators?

Advertise the book club– This can be done through flyers, email, or video.
Read– Enjoy reading the book along with the other club members.
Discuss– Participate in the book club discussions. Facilitate the book club meeting without dominating the discussion. Here are a few websites for facilitating book club discussions.
Share– Provide the book club members a place they can record thoughts or comments about the book. This can be as easy as a place to put sticky notes or more technical like a shared digital document such as Google Docs or Padlet.
Celebrate– Celebrate the experience of book clubs. Celebrate the community that is being created. Celebrate the growth.
You can read more about our journey by visiting http://lincolnreaders.blogspot.com/2017/01/staff-book-club-3-rain-reign.html.
---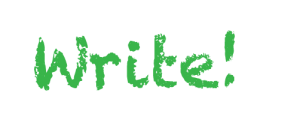 Would you like to write for the Community Blog?  We'd love to have you!
Visit Write with Us to learn how!