guest post by Lizzeth Fausto (@LaMaestraFausto), friend of The Educator Collaborative
---
Note from Christopher Lehman, Founding Director:
One essential form of activism is hearing – and then raising up and sharing widely – the stories and experiences of those facing oppression. This can help move those outside that experience beyond stereotypes or propaganda to seeing full, complex, humans. Lizzeth put together this list of texts after following, online, events unfolding at LaGuardia Airport in New York City, where migrant children, taken from their parents at the Southern Border, were forcibly trafficked by the U.S. Government by commercial flights (and later discovered by bus as well). New York is one of many cities across the U.S. that these children have been forcibly relocated. We hope you will read (or reread) and share with colleagues, students, and those in your networks, communities, and families these books. Please share your recommendations as well. 
At TheEdCollab we forcefully reject the "zero tolerance" policies taking place in the name of U.S. Immigration policy. We know children require safe and consistent environments with loving, familiar adults to thrive.

#FamiliesBelongTogether #FreedomForImmigrants
---
Tell The Story of Migrant Children and Families: Book & Resource Recommendations

Yesterday was an AMAZING day! The night before was NOT!!!  I had my computer open updating it like crazy to see @iChrisLehman @CrisAlexJimenez @UNITEDWEDREAM @jewishaction updating me on the status of the children.  I couldn't sleep. My mom begged me to stop watching the news and to close my laptop.  I just couldn't! I kept on crying and my son walked over to hug me. I felt guilty receiving the hug from him knowing that so many families are currently suffering.  
My attempts to support and advocate for these children and families seem so minimal.  This is my effort to ask for understanding and compassion. In my humble opinion, as an educator–if I believe in equity, I MUST advocate for these kids.  Let's advocate by informing ourselves and understanding these stories. There are so many to tell. If we would JUST LISTEN!!!
Please see the following book suggestions.  If you have ever felt the need to do something, but felt hesitant to do so…at least share their stories.  These are just a FEW books that you can recommend to friends, family, colleagues, and students. PLEASE, PLEASE, PLEASE, if you only read one and share one story, I have no doubt that we will be participating in advocating for these families and these children.  We must open our minds and our hearts. This is one way that I will attempt to seek out support from the educational world.  
Here we go!  I highly recommend to read ALL, but if you just read one I will be forever grateful.  Some titles haven't been released yet, but please ORDER them. When we return to teach at the beginning of the school year or if some of you are currently teaching, I assure you our kids will have questions.  You will CRY when you read many of these titles! You will UNDERSTAND! I am sure that I am forgetting many more! Please feel free to suggest additional titles. Suggest away!
Recommended Books
Carmela Full of Wishes by Matt de la Peña– October 9, 2018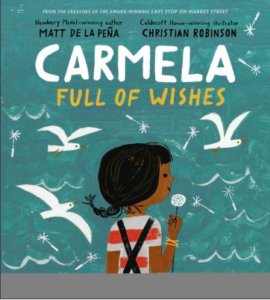 Undocumented: A Worker's Fight by Duncan Tonatiuh – August 7, 2018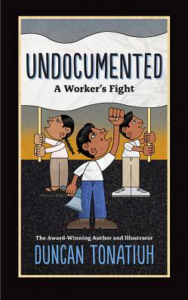 Pancho Rabbit and the Coyote: A Migrant's Tale by Duncan Tonatiuh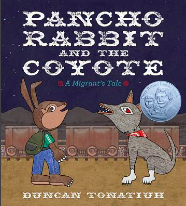 Dreamers by Yuyi Morales– September 4, 2018 / Soñadores by Yuyi Morales (Spanish) – September 4, 2018
Harbor Me Hardcover by Jacqueline Woodson– August 28, 2018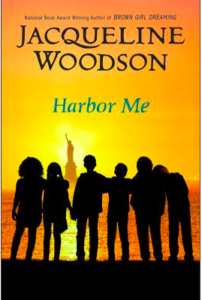 Front Desk Hardcover by Kelly Yang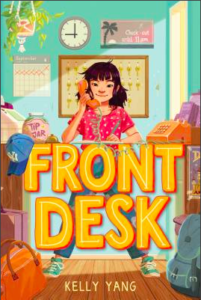 The Distance Between Us by Reyna Grande (English) / La Distancia Entre Nosotros Escrito por Reyna Grande (Spanish)
The Distance Between Us: Young Readers Edition  by Reyna Grande
Across a Hundred Mountains: A Novel Hardcover by Reyna Grande (English) / A Través de Cien Montañas by Reyna Grande (Spanish)
A Dream Called Home: A Memoir by Reyna Grande (English) / En Búsqueda de un Sueño por Reyna Grande (Spanish)
The Displaced: Refugee Writers on Refugee Lives Hardcover by Viet Thanh Nguyen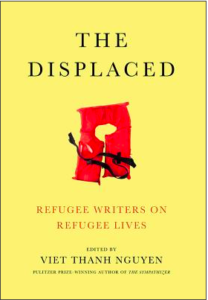 Enrique's Journey: The Story of a Boy's Dangerous Odyssey to Reunite with His Mother (English) by Sonia Nazario / La Travesía de Enrique: La arriesgada odisea de un niño en busca de su madre (Spanish) by Sonia Nazario

Enrique's Journey (The Young Adult Adaptation): The True Story of a Boy Determined to Reunite with His Mother by Sonia Nazario / La Travesía de Enrique por Sonia Nazario (Spanish)
My Shoes and I by René Colato Laínez
Mamá the Alien​/Mamá la extraterrestre by René Colato Laínez
Waiting for Papá byRené Colato Laínez
Malaika's Costume by Nadia L. Hohn / Le Costume de Malaika (French) by Nadia L Hohn
Malaika's Winter Carnival by Nadia L. Hohn
Refugee Hardcover by Alan Gratz / Refugiado (Spanish)  por Alan Gratz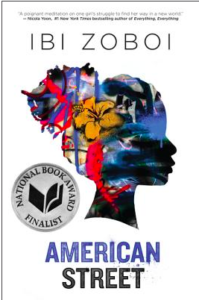 The Book of Unknown Americans Paperback by Cristina Henríquez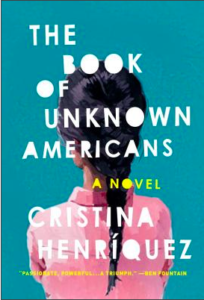 Two White Rabbits by Jairo Buitrago (English) / Dos conejos blancos by Jairo Buitrago (Spanish)
The Map of Good Memories by Fran Nuño (English)
The Radius of Us: A Novel by Marie Marquardt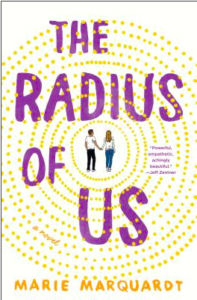 Something in Between: A thought-provoking coming-of-age novel by Melissa de la Cruz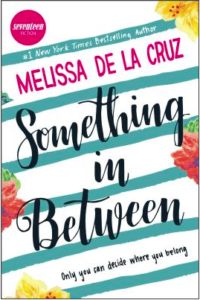 Organizational Links