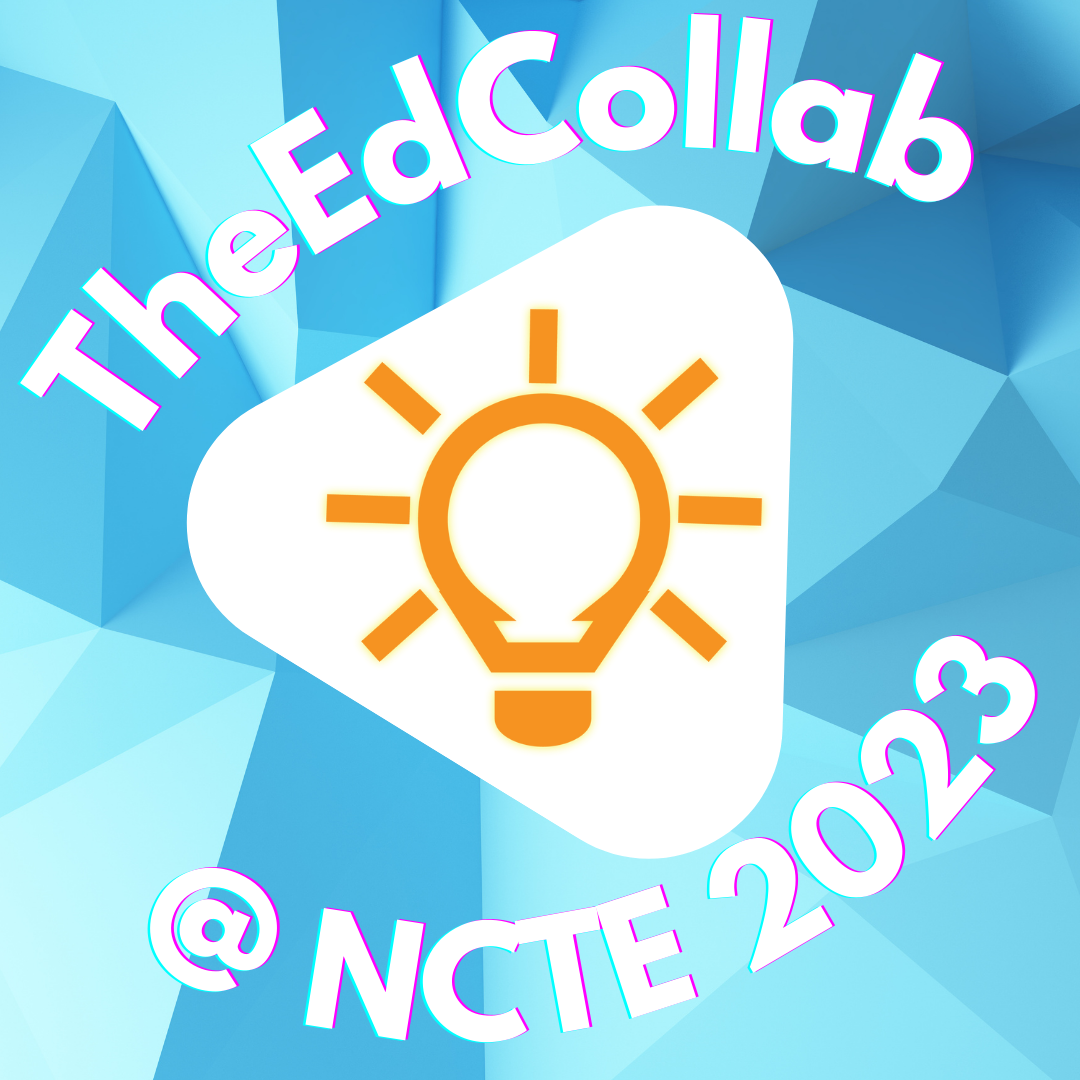 This week the National Council of Teachers of English (NCTE) 2023 Convention kicks off. Some of our members lovingly refer to it as the "literacy super bowl" or our "literacy homecoming."
If you have never been, it is an extraordinary opportunity to not just learn and grow, but also be inspired and reignited. Networking with PreK-college educators from across the country, all coming together to focus on teaching and learning, is fuel for the rest of the school year.
If you are going this week, come stop by one of our members' sessions and say hi!
You'll find our Fellows and Associates at a number of sessions across NCTE and CEL conventions. You'll also find us in plenty of other convention places this week, including workshops and meetings—details in the NCTE program.
Our Sessions
Our Fellows and Associates are co-presenting on many inspiring workshops and sponsored sessions. Listed for quick reference on the graphic below. A very special shout out to Dr. Tracey T. Flores, who on Sunday at 9AM is co-presenting a special NCTE Author Session on her new book! Stop by to celebrate her and her co-authors.
View this graphic and day-by-day slides with more sessions details on our YouTube Shorts preview, on Instagram, and on X (formerly Twitter), we are @TheEdCollab on all three.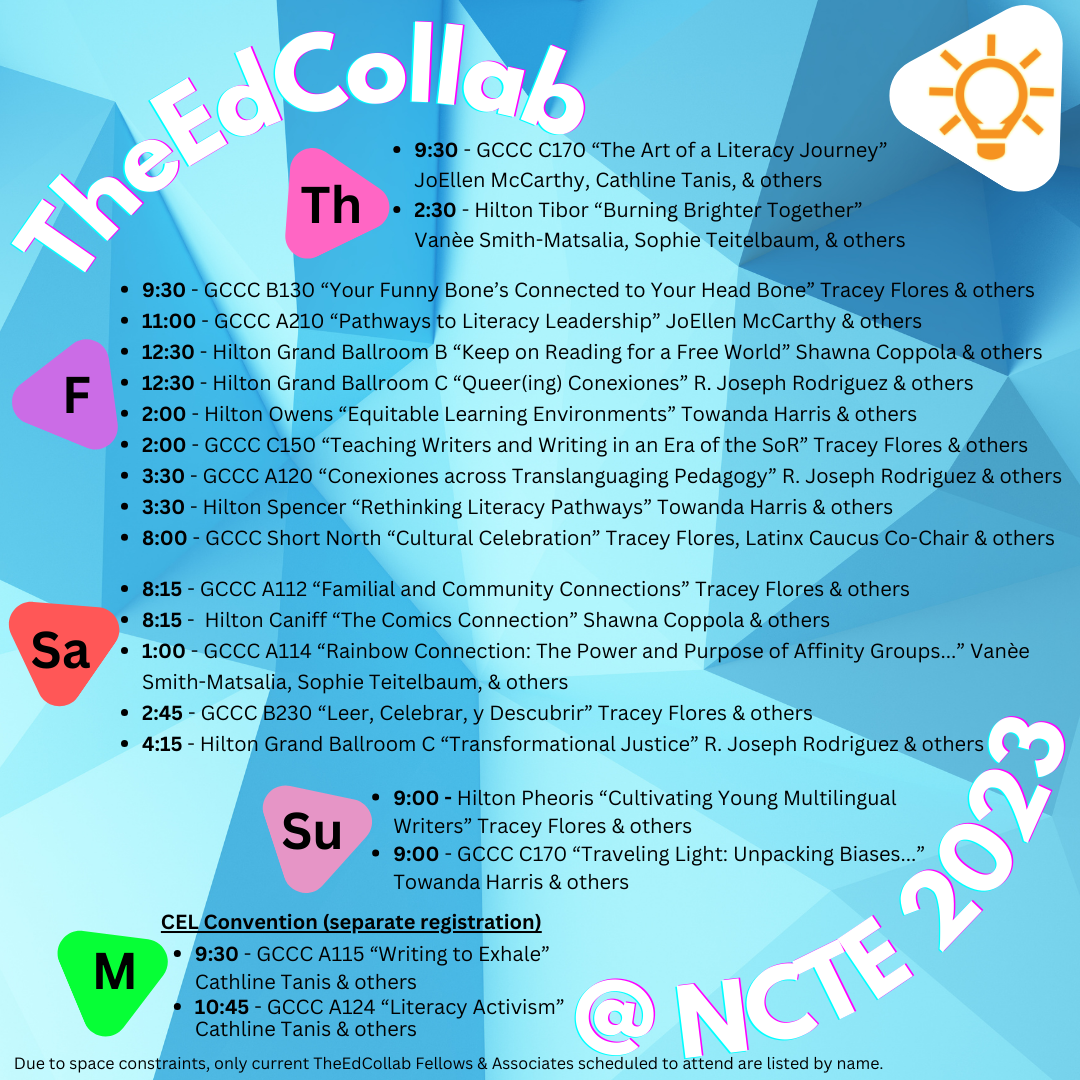 NCTE FOMO?
If you are not attending NCTE23 and having literacy learning FOMO… our Fall 2023 Gathering is archived on our conference site and on our YouTube channel. Tons of amazing sessions all from the comfort of your couch!