by Dana Stachowiak and The Educator Collaborative
Dr. Dana Stachowiak is a member of The Educator Collaborative. She is an Assistant Professor of Diversity and Multicultural Education, a K-12 literacy consultant, and writer.
This school year I will be leading a TheEdCollab Virtual Think Tank called "Coaching from the CORE: Coaching Ourselves, Raising Every one." The title is based on the notion that as instructional coaches, before we can begin to raise others to excellence, we need to be grounded at our own core.
Tips for Coaching from the CORE:
Cultivate sociological mindfulness.
Sociological mindfulness calls for awareness of the present, how it has been impacted by the past, and how the decisions you make now could impact the future.
One way to develop this awareness in yourself and others by asking reflective questions during instruction:
"Pause for a minute, can you describe what decisions you just made?"
"What influenced those decisions? What has happened with this student/class/subject in the past?"
"What do you hope will happen because of this decision?"
 Operate from a social justice framework.
Within sociological mindfulness, individuals must be aware of their own bias and prejudice, as well as be aware of the ways in which they participate in the institutional and systemic issues. A social justice framework demands that people act in ways that create transformational change.
You can ask yourself and coach others with critical questions like:
"Whose voice is included… in these materials? In this decision making? In this lesson?"
"Who gets to decide whose voice is included?"
"How can we left more voices/decision making in?"
Reframe literacy around equity and excellence.
Equity is about giving people what they need in order to be successful. When we reframe our literacy practices with this in mind, we shift to a true focus on individual student excellence.
You can ask yourself and coach others with reflective questions like:
"What do you know this child needs to be successful? Who could we ask?"
"How can we find that/make that/learn that?"
"What implications does this have for our planning together for your next lesson?"
 Exercise self-care.
Coaching is hard work. We tend to give ourselves to others, while leaving ourselves behind. Truly transformational coaching can only happen when we are centered at our core, and an important part of centering ourselves to take time out for ourselves: yoga, meditation, a cold beer, a good book . . . .
This does not happen by accident, schedule time for yourself. Some helpful ways are:
Sign-up for a class on a hobby you love or want to take up (signing up will make you stick to the routine!)
Set time on a calendar, digital calendars are especially helpful if you can set a reminder and they will pop-up on your devices.
Facilitating meaningful change is hard work. If we commit all of that energy to the most effective and essential areas, our efforts can yield incredible results for children and teachers.
More ways you can work with Dr. Stachowiak: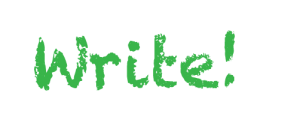 Would you like to write for the Community Blog?  We'd love to have you!
Visit Write with Us to learn how!