post by Jamie Utecht, 2018-2019 associate of The Educator Collaborative
Tools to Make Your Teacher Heart (and Your Students' Hearts) Happy
I will admit it, I love online shopping–especially when I can order amazing items for cheap prices and they show up at my door in two days.  How can I go wrong? To be fair, though, I use online shopping for a lot of good! I have been able to get some amazing items/learning tools for my classroom by shopping online, and I am going to share some of these with you today.
Comfy Vinyl Stools (available here and here)
My students are OBSESSED with these stools!  They are comfy and super durable. Also, they are made for any age.  Both my younger and older students love them. We have four of them for our kidney table, and they fit perfectly!  They were such a great addition to our classroom this year.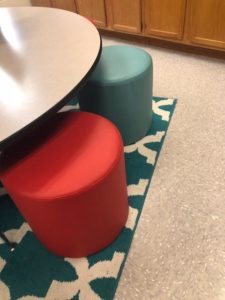 Photo Clip String Lights (available here and here)
Yes!  These are great for displaying student work.  I saw them on one of the sites I belong to and I just knew I had to have them! These lights are the perfect excuse to highlight (with a touch of flair) the amazing work that is happening in your classrooms everyday.  Even better? They are super cheap! You need to check them out.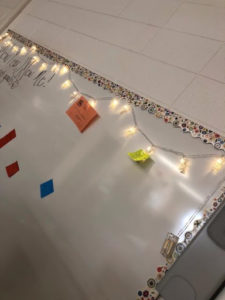 Erasable Highlighters (available here and here)
Who knew they made erasable highlighters?  I guess anything is possible! My students and I use these highlighters for so many different purposes!  We use them for highlighting phrases when practicing reading fluency, for finding sight words within connected text, and for finding familiar word patterns in the books we are reading.  We also use them to help when we are pulling textual evidence to support our thinking. These things are amazing!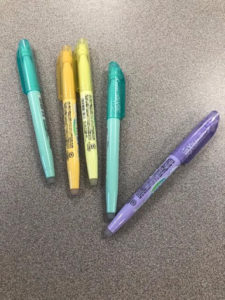 Thermal Laminator (available here and here)
I never knew that I needed my own laminator until I got one.  I've used it to laminate posters, picture cards, word cards–you name it, I've tried to laminate it (well, kind of).  I just love that I am able to make durable resources that can be used with multiple groups of students.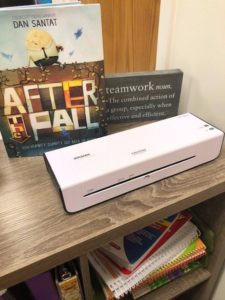 BOOKS!
I love filling my shelves with new books for my students.  As a reading specialist, I have learned how important it is to foster a love of reading in students.  This is why I am always trying to keep my classroom library fresh and fun. One of the best things I hear every week is, "Mrs. Utecht, can I take home these books to read at home?"  Guess what my answer is every time? YES!!!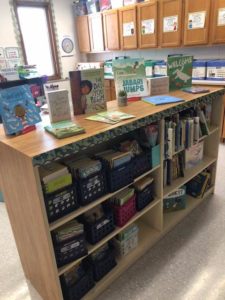 Bluetooth Microphone (available here and here)
How can you go wrong with a shiny microphone?  My students have had so much fun with our new tool! We've used it to practice our readers theatre scripts, to work on our phrasing while reading, and to present some pretty awesome information that we are reading or writing about.  Although the links do not link to the exact microphone we have in our classroom, ours is very similar! Check it out!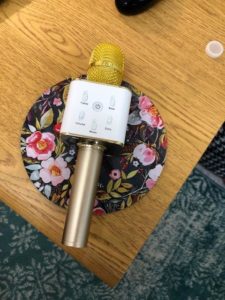 Now that your online shopping carts are full with these fun (yet relatively inexpensive) tools, I promise you that your teacher hearts will be happy!  I really do enjoy making learning fun for my students, and tools like the ones I have shared have brought us lots of smiles, laughs, and learning. What tools do you find most useful for you and your students? Please share in the comments!