by Christopher Lehman (@iChrisLehman), Founding Director
A serene, beautiful silence can spread across our classrooms when kids dig into reading novels or chapter books. Pages flip quickly, books are held tight, eyes well with emotion. It's a reading teacher's dream.
Then, nonfiction comes along and ruins everything.
Eye rolls.
Stilted note-faking.
Kids flipping from random page to random page.
That is, unless you plan nonfiction in the way it is begging to be taught: loudly.
A Loud Mindset for Nonfiction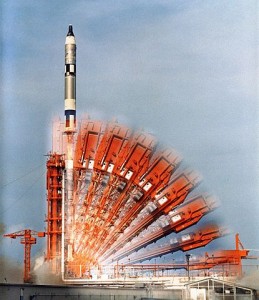 Nonfiction is, by its nature, loud. It is about galaxies forming, bugs crawling, rain falling, and jets racing. Writers of nonfiction are attempting to contain amazing phenomena within the pages of their texts.
Kids, by their nature, are also loud. Watch the average 3rd, 7th, or even 10th grader anywhere outside of school and they are moving, talking (or constantly texting), their minds and bodies are active.
Put the two together and it can be a rock show of energy—when planned for!
Ways to make your nonfiction learning LOUD:
In Heidi Mill's book Learning For Real, she describes the essential practice of bringing the outdoors inside. In one example, students began a science-related study by looking out the classroom window, daily. They became so enamored with birds and their nesting that it became an obvious area to gather nonfiction texts and actual nests to study!
We all love to talk about what we read and with nonfiction even more so. Plan for opportunities for students to talk every day. During a nonfiction study, in particular, don't just save talk for the end of class. Perhaps build a "talk spot" where partners can elect to go to talk, question, or show off the cool facts that they are always dying to talk about anyway.
Sources do not just need to be texts, they can be people, too. In their upcoming book, Amplify, Kristin Ziemke (who is leading Virtual Think Tanks as well!) and Katie Muhtaris describe using class twitter accounts to reach out to nonfiction authors, scientists, and others to ask questions and learn more. Seymour Simon, for example, is a terrific twitter fried to classrooms.
In my Beginning Level Teacher cohort, this school year, we'll study together some of the challenges of teaching nonfiction reading and then work together to overcome them.  If you'd like to learn more, please visit our Virtual Think Tanks page.
 Here's to loud nonfiction this year!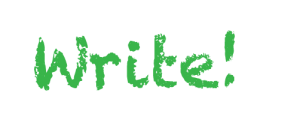 Would you like to write for the Community Blog?  We'd love to have you!
Visit Write for Us to learn how!