by Heather Rocco (@heatherrocco), Educator Collaborative Consultant
20 days until our Virtual Think Tanks begin! 
In this post Heather Rocco, the leader of the Administrator Think Tank called " Leading Literacy: A Think Tank on Developing Schools That Learn and Grow, Grades K-12" shares why it is crucial for school leaders to also be readers.
Several years ago I saw a wonderful trend emerge on social media sites.  School principals began referring to themselves as the school's "Lead Learner" rather than "Principal."  This language revision demonstrates to students, faculty and parents how crucial it is that everyone views him or herself as a learner, even the building principal.  
As a literacy leader, though, administrators may want to take it one step further.  Not only do you want to share what you learn, you should share what you read with the learning community.  Be the Lead Reader!  Whether it's a great mystery novel, the latest YA book, a beautiful picture book, or a professional text, school leaders can model effective, consistent reading habits by simply sharing the books they read with the readers around them.  This practice contributes to growing a reading community in very powerful ways.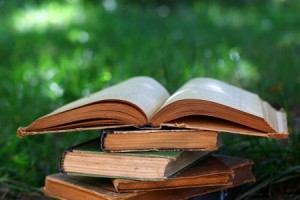 Be a Lead Reader
Here are a few ways school leaders can be Lead Readers:
Find wall space near your office or on your office door to post what book you just finished reading.  A simple sign that announces, "I just finished reading

Schooled

by Gordon Korman!  Gave it a 5 out of 5 stars.  Ask me about it!" will entice students and parents to engage you in a conversation about reading.   

In your parent newsletter or weekly blogs, find a spot to announce what you're reading.  It could be a simple photo of the book with a caption that reads, "Ms. Rocco is reading

Fish in a Tree

by Lynda Mullaly Hunt this week. She thinks fifth and sixth graders who loved

Rules

by Cynthia Lord will love this book too!"  If you want to take it a step further, you can offer a brief review of a book you have read in your monthly communication home.

List the books you are currently reading in your email signature line.  Parents, teachers and students often open or close their email responses to me by saying "I see you're reading

Brown Girl Dreaming

by Jacqueline Woodson. I read it too."  It is a great conversation starter!

Open your faculty meeting with a book talk.  Share your "fun" reads as well as your "professional" ones.  

When you talk with students, ask

them

for book recommendations. They will be thrilled when a few weeks later you can say that you loved the book they recommended and/or see the title posted on your wall.  

Get caught reading!  You know those posters that have donned our library walls for years?  Well, they work.  Take a few minutes and read in a public space.  Sit in the library and read while students are in there.  Go to the lunchroom with a book in your hand so students can ask you what it is.  
Yes, you must make time to read consistently throughout the year.  But you can also discover time by listening to audiobooks on your commute or while cleaning up the dishes at home.  I have been reading the entire Harry Potter series by listening to it while driving.
When students and teachers see your commitment to your reading life, they will be more inspired to cultivate and nurture their own.  
Happy Reading!
Heather
I'm currently reading…
Small Victories by Anne Lamott
Harry Potter and the Order of the Phoenix by J.K. Rowling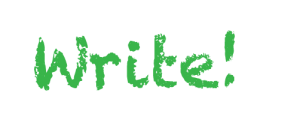 Would you like to write for the Community Blog?  We'd love to have you!
Visit Write for Us to learn how!