By JoEllen McCarthy, Educator Collaborative Book Ambassador (@JoEllenMcCarthy)
"Mentor texts are more than just craft coaches for writers. They can also offer inspiration and life lessons."
-Georgia Heard
It is essential to have mentors in our personal and professional lives.  When we are really lucky, we can connect and collaborate with those individuals that are just across the hall or are only a tweet away. Sometimes we can find those mentors on a bookshelf too.
Whether looking back or looking ahead, books can open the door to grand conversations for students and teachers. We can learn life lessons from books, characters and words that can touch our minds and hearts.  Although our school calendar year is coming to the end, the learning opportunities never end. The following list of titles make great read alouds to end or begin the new year.  These are books we can all count on.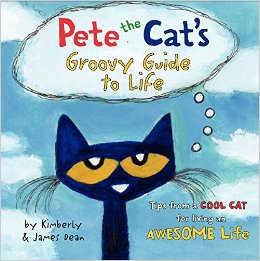 The newest title from James Dean and Harper Kids, Pete the Cat's Groovy Guide to Life, illustrates powerful quotes that teach us life lessons. The famous and groovy cat  has provided the reader with images and quotes that are positive, inspirational and encourage others to see the "glass half full" in their lives. The double page spread, explores an image and text to match the quote, complete with a kid friendly explanation.  As a mentor text for teachers, this book is a wonderful complement to the ideas supported by RJ Palacio's 365 Days of Wonder.  I truly believe that sharing these quotes helps with the ripple effect of kindness.
Pete the Cat's Groovy Guide to Life is a great read aloud gift that can be paired with #glitterboards. The glitter board idea, came from a colleague in Merrick, the awesome and glittery, Robin Willix of Lakeside School in Merrick.  These empty picture frames with glitter-covered backer boards, are a fun way to celebrate quotes. Educators can find meaningful quotes and share on display in a glitter board. Lead learners can kick off team meetings with a quote to begin a conversation, complement an idea, or end on a powerful note for reflection.  Quotes with or without glitter boards help to, "Leave a little sparkle, wherever you go."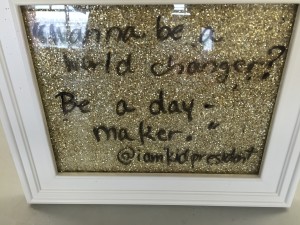 Breathe by Scott Magoon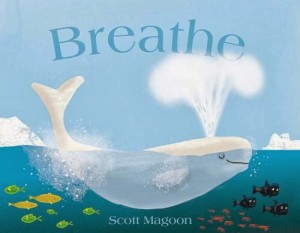 Sometimes it is hard to find the right balance in our personal and professional lives.  The waters we swim in can be rough at times.  Scott Magoon's picture book, Breathe, is a perfect reminder to take the time to find our inner peace and calm.  It is important to know that we find serenity when we take the time to listen, observe, and are mindful of our own needs.  It is okay to unplug.  Sometimes we just need to slow down and breathe. Summertime is a great opportunity to reflect, re-energize and make time for ourselves.  And as Scott Magoon reminds us to, "-Play, and swim, and most of all love, and be loved."
Educators need time to play together.  Consider taking the time to collect summer bucket list ideas from your colleagues and then gift the list and maybe a copy of the book to everyone in your school.  I have been asking colleagues how they will choose to unwind this summer. We can relate this same message to our students.  We all need time to rest, recharge and relax.  The following is a list of ideas that some administrators and colleagues shared with me.  Hope you reflect on ways to unwind as well.
Bocce Ball Tournaments
Marathons
Camping
Family Game Nights
A Trip to Belize
Writing
House purge
Exercise regularly
Cruise to Alaska
Read good books!
Drink more Wine (maybe margaritas too)
What is on your summer bucket list?   Remember to breathe!
Ten Rules of Being a Superhero – by Deb Pilutti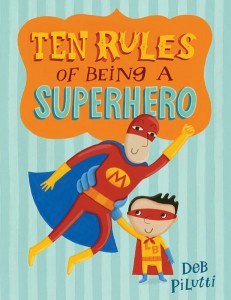 Deb Pilutti's book is on my list of favorites for this school year. If you haven't had the opportunity to read it, I highly recommend you adding this title to your "must-have" list.    It is perfect for students finding their inner super powers and for educators, the superheroes and sidekicks who get to impact our daily work. Another way that I have used this book with educators, has been to reflect on each group's strength and individual team member's talents. Reflecting on one's superpowers can lead to an #eduwin.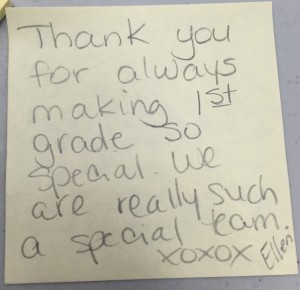 A recent school visit, had coincided with Positive Post-it Day. Teenager Caitlin Haacke, started this movement in an effort to fight bullying.  By leaving a positive note,  you can make a difference and someone's day.  Positive Post-it Day can be any day.   It is a perfect way to have educators celebrate working and learning together.  Leave ripples of kindness. That is the greatest superpower of all.
I Wish You More – by Amy Krouse Rosenthal and Tom Lichtenheld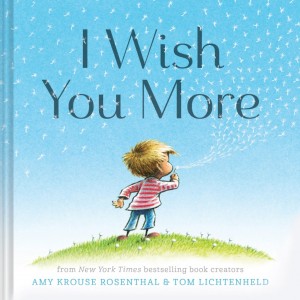 One final recommendation is  a new title from the dynamic duo, Amy Krouse Rosenthal and Tom Lichtenheld.  I Wish You More is another must-have title that is a gift for readers of all ages.  Tom Lichtenheld recently stopped by the NerdybookClub to share the story behind the story of their gift which celebrates collaboration, kindness and determination.  It truly is a gift. 
Chronicle Books has generously provided free posters to download and share with readers.
Take a look inside: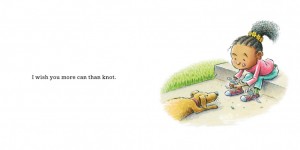 I Wish You More is more than an endless pattern of wishes– it offers the reader a book of hope and promise.  What more could anyone ask from a mentor in life, in work and in the pages of a book?
In keeping with the spirit of spreading kindness, sharing ripples and positive notes, how about a handwritten note for what you wish for your colleagues and coworkers.  What do you wish for?
Give each other the gift of words, good books, good times and be thankful for all of the above.  These are books you can count on that will definitely touch the hearts and minds of all members of our learning communities.
I wish you more and more.
What titles can you count on?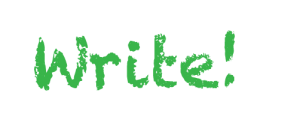 Would you like to write for the Community Blog?  We'd love to have you!
Visit Write for the Community Blog to learn how!