by Taylor Meredith (@ForFeedback)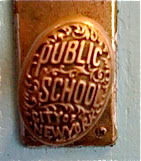 The Internet is saturated with ideas; thousands of resources, ideas, printables at my fingertips, lesson plans are just a google-search away, packets of work for every font, theme and grade level.
As a first year teacher in 2005, I entered the classroom after a six-week practicum, part of an alternate certification program called New York City Teaching Fellows. My resources were the New York State Standards Scope & Sequence and Teachers College Reading and Writing Project drafts. That's it. I thought, collaborated, created and revised my way through that year and many more. The internet was low on my priority list when it came to figuring out what I was doing the next day. We didn't even have internet (or a computer) in the classroom. I worked side-by-side with colleagues revising unit plans and lesson ideas using student work as our guide. I was able to dig deep into the subnivean zone of my creative brain. There were no classroom themes to adhere to (I've always been a minimalist) and very rarely was there a packet to copy. Little did I know that with each student interaction, each lesson plan and especially each conversation with colleagues that I was developing the "art" of teaching. With minimal and mutually shared resources the art was refined again and again. Our limited resources became a bond and not a burden.  My practice flourished and so did my students.
Until now, I didn't realize what a gift that was. Yes, I was exhausted but I felt a very strong sense of ownership over my practice and the work I was doing with my students. I read books (so many books) about theory and through the collaborative effort of my teammates, mentors, and a principal who wasn't afraid to give me honest feedback,  was able to put that theory into practice. Each year as I pull out old file folders to revisit  ideas or revise and convert them to digital resources I feel that overwhelming sense of ownership and joy in the work that I do. I still read books (so many books) and love the challenge of putting theory into practice. Because of this experience, the art of my practice is still evolving with each student interaction, each lesson plan and each conversation with colleagues.
Today, as a first year teacher or forty-first year teacher – we have resources at our fingertips. Is our access to these resources diminishing the art of teaching? When we click without collaboration do we really develop in our own practice? Do we feel the same sense of ownership?  And most importantly do we make instructional decisions based on the learning needs of our students or the availability of activities to keep them busy?  I remind myself of those years without resources like Teachers Pay Teachers, Pinterest and Twitter. I learned the lesson of taking learning down to the essentials.  Don't get me wrong, I will always be "in the market" for new resources, crowdsourcing ideas and images from the latest Twitter chat and getting a glimpse of best practices in action via websites and blogs.  The draw of some ready-made, oh-so-cute and great ideas from really creative colleagues who are ready and willing to share has a place in my practice too.  But, I often stop myself before I click, before I borrow a product, before I replicate an idea.   Would this be the kind of work that I could sit down and pore over with my teammates, mentors and those who give me the most honest of feedback? More often than not, the answer is no. Instead, I choose to gather ideas or theories and make them fit my unique practice and my unique students. It is difficult for me to teach a lesson I haven't created with my current students in mind, packets of work are too easily passed out and collected year after year and oh-so-cute really isn't my style.
What if we took some time to simplify our plans?  Put away a packet of work?  Spend just a little less time at the copy machine and just a little more time collaborating with our colleagues? If we find the time we gain revitalizes our practice, then keep it up! The art of teaching is ours; it can't be purchased, borrowed, or downloaded.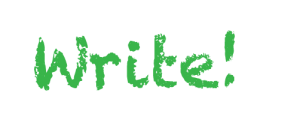 Would you like to write for the Community Blog?  We'd love to have you!
Visit Write for Us to learn how!