by Heather Rocco (@heatherrocco), The Educator Collaborative Team Member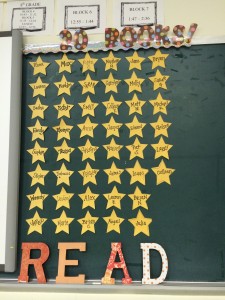 Several years ago I was eager to implement an independent reading program at the secondary level in my school district. I included time for students to read texts of their choosing in my English classes for many years, setting up consistent routines to provide students many opportunities to read.  As a department supervisor, I wanted the English teachers in our middle and high school classes to implement a similar practice.  Yet, I knew the best way to secure this program's failure was to mandate it.
Let me pause for a moment to say this:  My teachers are amazing.  They are smart, talented, and innovative.  They take risks.  They work so diligently to provide students a rigorous, dynamic learning environment.  Their hesitation to incorporate independent reading was grounded in fear.  Many times I heard them say that previous administrators would have scolded them for using class time for reading.  "No reading in class" was an institutional mindset.  As a relatively new supervisor to the district, I knew it was my charge to change it.
Slow But Steady
Rather than reverting to the "Because I Said So" leadership method, I designed a long range plan to show teachers why independent reading matters.  First, I included independent reading in my classes.  As teachers passed my classroom, they saw students reading at the beginning of every period.  They saw students finish a quiz and open their IR books rather than stare blankly at walls or distract their neighbors.
Next, during individual meetings or informal conversations, I told teachers the books my students chose to read.  I'd recount how a struggling reader was captivated by No Easy Day, a non-fiction text written by Mark Owen, a Navy Seal who captured Osama Bin Laden.  When I met with teachers to discuss lessons, I listened to their complaints about students "not reading anymore."  When I asked how much time they provided students to read in class, they frequently responded, "None."  So I encouraged them to give students just ten minutes a day, increasing their reading time to thirty or forty minutes.  We'd talk through the benefits and problem solved how they could address the "lost instructional time."
Rather than reverting to the "Because I Said So" leadership method, I designed a long range plan to show teachers why independent reading matters.
Many left our discussions dubious.  However, I revisited the idea with teachers over and over again.  I'd show them how I adjusted the curriculum to allow time for reading.  I gave them permission to do the same.  Each time I heard a teacher lament that "kids don't read," I would respond, "Well, give them time in class to do so."
During this time two fantastic books about independent reading were published.  Donalyn Miller's The Book Whisperer was released, which was a great resource for my middle level teachers.  Several months later, Penny Kittle's Book Love hit the professional bookshelves, which addressed independent reading at the high school level.  The timing of these books was serendipity at its finest.  My seventh grade team joined a teacher book study of Donalyn's text, which was facilitated by my elementary supervisor counterpart.  They returned from each meeting increasingly convinced that independent reading would enhance their students' reading ability rather than hinder their ability to "cover the curriculum."  Within a few weeks of the study group's conclusions, they launched a pilot independent reading program, one that would serve as a model for others in the very near future.
At the high school level, I purchased every teacher a copy of Penny's book, offering it as an optional professional summer reading. After listening to my promotion of the book, many accepted the offer and read Book Love.  During those summer months, I received several e-mails from teachers saying, "I am ready to do this.  I am convinced it is essential for our students.  Can you help me think about how to set myself up for success?"  Those teachers returned to school so excited to include independent reading that others eagerly followed suit.
Reality Check
At our opening department meeting that September, I showed a video Penny Kittle has posted on her web page called "Reading 2011."  In it she interviews her students about their reading habits.  Students share how few books they have read in high school and how they fake read their way through English class.  Then Penny asks them to share how many books they have read while enrolled in her class, which includes an independent reading program.  Seeing students with 10, 12, and even 22 books that they have read presented some even more convincing evidence.
At the end of the clip, I asked teachers to discuss in what ways Penny's students are just like ours.  Somewhat begrudgingly, we had to admit that our pupils weren't really reading either.  Our students were just as savvy as the ones in Penny's video.  They skimmed and read summaries, getting just enough information to participate in class discussions or muddle through writing analytical essays.  Collectively, then, we knew we had to do something to make sure our students were readers.  We had to establish an active, authentic reading community so our students developed the stamina, skills, and efficacy they need to read the texts we assign in English classes as well as to prepare them for their post secondary lives.  
We dedicated time nearly every department meeting to discuss our IR successes and struggles. I facilitated conversations about how to help kids find books they love. We shared our own reading through book talks and conversations.
We wanted our students to leave our classrooms as readers.  So we had to invite their reading into our classrooms.
Every high school and nearly every middle school English teacher included independent reading in their classrooms that year.  We dedicated time nearly every department meeting to discuss our IR successes and struggles.  I facilitated conversations about how to help kids find books they love.  We shared our own reading through book talks and conversations.  We celebrated the reluctant readers whose love for reading was suddenly sparked by the Maze Runner series or The Fault in Our Stars.  We discussed tracking students' progress, reading conferences structures, and building classroom libraries.
Reading Everywhere
Two years later, every middle and high school student in my district spends the first ten minutes of most English classes reading a book he/she chose.  Independent reading has truly shifted the culture of our school.  You can hear more about it from teachers and students if you watch this short clip from our student news program, The Pulse (3:03).
I admit to still having a teary-eyed moment or two every now and then as I walk down the English hallway at the start of the period.  Room after room, students are in their desks or on the floor reading books they chose.  Even more importantly, I see students reading everywhere now.  I find students reading during lunch while sitting amongst friends, in the lobby waiting for their rides, and even during detention.  When we surveyed students about their feedback on independent reading, students overwhelmingly said they love it.  One student even shared, "Now I find myself reaching for my book instead of my phone."
If I had rushed this initiative, mandating teachers to include independent reading with their students, I am confident it would have failed.  As Oona Abrams, a teacher in my department, says, "It worked because it was a pull, not a push."  However, it also worked because I supervise incredible, talented educators who are willing to create classrooms that inspire readers.  As a result, teachers and students are extremely proud of the reading community we have created.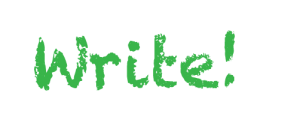 Would you like to write for the Community Blog?  We'd love to have you!
Visit Write for Us to learn how!