By the Educator Collaborative Fellow Dr. Cindy Gerwin
Every read aloud is a unique opportunity to cast a spell by engaging learners in the magic of reading. An interactive read aloud incorporates multiple components of a balanced literacy lesson within an authentic context, allowing educators to maximize their time (without the use of a time traveler), increase retention, and improve student outcomes.
There are some naysayers who believe that read aloud isn't "real" teaching, or that reading aloud to students isn't a viable instructional strategy after second or third grade. Some even believe reading aloud to students is simply a waste of time. I would argue that read aloud is one of the most joyful instructional moves that educators can employ at all grade levels. My professors read to my doctoral cohort during our coursework, and those experiences were among my favorite memories of the program. In his book, In Defense of Read Aloud: Sustaining Best Practice, Dr. Steven Layne provides numerous research studies to support the many benefits of read aloud, which include that it:
heightens engagement

stimulates language development

increases vocabulary acquisition

improves fluency

deepens comprehension (especially critical thinking skills)

builds an inclusive community
Matching a Book with Purpose
As a fifth-grade teacher, I know how important it is for readers to "grow" into chapter books. It is a concern of mine that too many kids are only making the choice to read books that are easy and comfortable instead of sometimes stretching themselves as readers for growth. I grapple with this question every year – should I read more chapter books to model fluent reading and comprehension across a longer piece of text, OR should I read more picture books to increase the number of mentor texts I expose my students to? What I have settled on is reading two or three shorter chapter books a year, incorporating several close reads from the text. In addition to the chapter books, a non-negotiable for me is reading a picture book a day. If I am reading a chapter book, I may read the picture book in a content area like math or science in an effort to incorporate more non-fiction picture books. Despite incorporating chapter books and picture books into my instruction, my focus for the remainder of this post will be on picture books.
I have learned over the years that there are many purposes for read aloud. These include:
reading for the pure JOY of the reading the experience;

addressing an issue in the classroom (like bullying);

exploring student identity – self and place in the world;

reading and evaluating books for a mock Caldecott election;

modeling various components of a balanced literacy lesson; and

introducing a mentor text used for inquiry.
I consider the message each book sends. I want every child in my classroom to feel seen, heard, and valued during the school year. I have worked to curate an inclusive classroom library, or when necessary, use the public library to borrow books. Note the use of the word "inclusive" instead of "diverse." After attending a workshop by Chad Everett, an educator from Mississippi, I have come to revise my language. Everett asks, "Diverse from what?" He goes on to explain that the word diverse still centers a dominant culture. Inclusive includes everyone. Building an inclusive library is always in the back of my mind when I make book choices – trying to find the balance. 
Planning for Interactive Read Aloud
I recently participated in several workshops led by Hareem Khan, a staff developer with the Teachers College Reading and Writing Project, and she shared an important belief about read aloud. She said that we should approach reading aloud like we are competing for an Academy Award. She is right! How we read matters! Reading fluently means reading with prosody and expression. If you aren't enjoying the book, the kids won't find their JOY, either. 
When planning for an interactive read-aloud, start with disposition. Ask, Where will the read aloud fit within the bigger picture of the week/unit? I examine balanced literacy components—word play, fluency, comprehension, critical thinking, and writing—to determine the focus. I consider the attitude, tone, or mood I want to set. I think about how the book will impact my students' identity development. I ponder the habits of a lifelong reader that a read aloud might support. I plan my read alouds carefully, but flexibly shift to a different book when needed. When planning a read aloud, these are the lesson planning questions to consider (Khan, 2023): 
What is my bigger instructional goal(s)?

 

What knowledge, skills, or strategies does I want the kids to take away?

 

What is the takeaway today and/or what can I glean from future repeated readings?

 

What 'prompting' will help me achieve this goal?

 

What phrasing can I use?  (consider sentence starters) 

 

What might the length of the answer be? (all call, turn and talk, stop and jot, and think aloud)

 

What is the emotional core here?

 

Why does this book or topic matter?

 
Some instructional strategies I use might include:
All Call

don't raise your hand, just call out the answer.

low anxiety

one-word answers

Turn and Talk

chat for 30-45 seconds with neighbor.

low anxiety

More than one-word answer (call on one or two kids to respond whole class)

Stop and Jot

jot thinking on post-it notes or in reading notebook.

medium anxiety

connections leading to comprehension/critical thinking.

Think Aloud – stop to insert/model my thinking.
I might take a picture of several pages, since picture books are often not numbered, and mark what post-its I want to put on those pages to remind me what I plan to say or do. (See QR code at the end for a link to a Padlet with additional resources and sample lesson plans.)
Interactive Read Aloud Components: Before, During, and After Reading
Before Reading:
orient the reader to the text

discuss the author/illustrator

preview the text

do a "picture walk"

prepare an anchor chart or word bank 
Always remember to name the author and illustrator of the text you are reading aloud, for two reasons. First, they have both worked incredibly hard to create a picture book, it is respectful to honor their efforts. Second, one of the most common methods readers use for selecting a new text after they finish reading a book is continuing to read books by the same author/illustrator—to do that, we need to recognize the name of the author/illustrator.
One example of how you can orient the reader to a text and/or the author and illustrator is to check on YouTube for a short video about the author/illustrator or the story behind the book. When I share the picture book The Proudest Blue written by Ibtihaj Muhammad (Olympic Medalist) and S.K. Ali, and illustrated by Hatem Aly, I orient the class to the text by watching a short video explaining why Muhammad was drawn to the sport of fencing. 
During Reading: 
model various components of reading 

refer to an anchor chart or word bank

talk about what makes a text complex

monitor reading aloud – model metacognition skills 

develop ideas using questioning or a think aloud

highlight visual literacy elements

introduce vocabulary or word play skills and strategies
One of my favorite author/illustrators is Dan Santat. I can teach a variety of lessons with his picture books. For example, using his book After the Fall (How Humpty Dumpty Got Back Up Again), I can teach kids about visual literacy—for example, his use of color and perspective. In his book, Are We There Yet, I can teach kids about the power of previewing a book because he hides bits and pieces of the story in every inch of the book—the book jacket, end pages, etc. This is also a great book for teaching the literary devices flashback and flashforward. 
Elfrieda "Freddy" Hiebert is a literacy expert who specializes in vocabulary acquisition. Her research supports that the best way to acquire new vocabulary is through context with an authentic purpose and repetition (Hiebert, 2020). One way I incorporate Hiebert's research-based strategies during read aloud is when I am introducing new vocabulary. But like Khan, who I mentioned earlier, "I don't ask for kids to participate – I get in, teach it, and get out" using the following steps: 
Introduce a new word, perhaps as a character trait, so I don't ask kids to shout it out or turn and talk (how can they if the word is new?), I simply state the new word I want to teach.

I chunk it – either with syllables, noting a spelling pattern, or morphologically.

I provide a quick, kid-friendly definition.

I ask kids to repeat the word multiple times with me.

I repeatedly refer to the word throughout the story.
After Reading:
demonstrate deep comprehension and critical thinking by reflecting on "stop and jots" written throughout the story in response to question(s) posed

highlight other books by these authors and illustrators that kids might want to check out

ask students to try a particular part of the read aloud experience in their independent reading for the day

return to the book throughout the week in some form

build community through the shared experience
During a recent read aloud, I used the book Big Red Lollipop written by Rukhsana Khan and illustrated by Sophie Blackall. Students were asked to stop and jot answers to questions related to the mother in the story three times throughout the read aloud, Afterward, I posed the question, "Do you think the mom in the story was fair?" (Khan, 2023). I invited kids to write their responses in their reading notebooks and then we shared our thinking together, supporting our claims with evidence from the text and our own reasoning. 
In closing, I would really like to recommend that you enter this work collaboratively. Working with a friend or colleague will help you notice so many more things to elevate the lesson. Bonus: the work will feel more joyful! Feel free to reach out to me if you need a collaborative friend or check out the Padlet I curated with additional information and resources to help as well. Get ready for the MAGIC!
You can reach me at:
email – cggerwin@comcast.net
Twitter – @cggerwin
website – https://cggerwin.github.io
QR Code for Padlet with more information and resources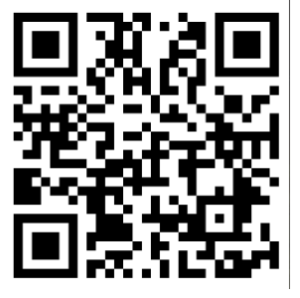 Hiebert, E. (2020). Teaching words and how they work: Small changes for big vocabulary results. New York, NY: Teachers College Press.
Khan, H. (2023) Notes from a Teacher's College Reading & Writing Project, An Institute for IB International Schools: A Deep Study of Multilingualism, Culturally Responsive Teaching , and Inquiry. Tokyo International School, Tokyo, Japan.
Khan, R. (2010). Big red lollipop. New York, NY: Viking Books. 
Layne, S. (2015). In defense of read aloud: Sustaining best practice. Portland, ME: Stenhouse.
Muhammad, I & Ali, S. K. (2019). The proudest blue: A story of hijab and family. New York, NY: Little Brown Books.
Santat, D. (2017). After the fall. New York, NY: Roaring Brook Press.
Santat, D. (2016) Are we there yet? New York, NY: Little Brown Books.